About The Sad Robot Declared Peace With Himself
now available - limited issue single sleeve cd - Ł5.00 - free shipping worldwide

The Sad Robot Declared Peace With Himself - Rob Gould (2017)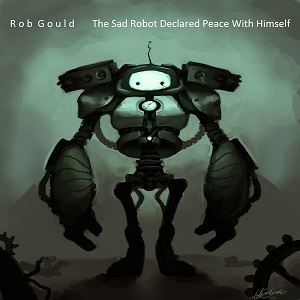 1.Daybreak In The Graveyard Of The Sentient Robots - extended version
2.Puck
3.Wandering Star
4.Starmaker? The Broken Road revisited
5.The Last Hurrah
6.The Fireclown

'Sad Robot' was produced by Rob Gould in 2015 / 2016 using 'found' and revisited tapes / recordings from 'The Broken Road' (2012 release) sessions 2008 to 2013.
'Daybreak in the Graveyard of the Sentient Robots' 'Wandering Star' and 'Starmaker?' are extended, re-arranged and re-imagined compositions using archived recordings from The Broken Road album sessions.
'Puck' and 'The Last Hurrah' were the first and final recordings made in this 5 year period, which are included here.
'The Fireclown' was originally conceived in London 1990 and was re-worked in 2016 using original sounds from master-tapes.
As well as keyboards, effects and vocal by Rob Gould, the album features the voices of Lesley Anne Davies, Fiona Ford and Fernanda Gollo,
bass guitar from Nigel Moss and acoustic guitar by Jason Gilman-Hawkes.


Click on the images to listen to the 2 track sampler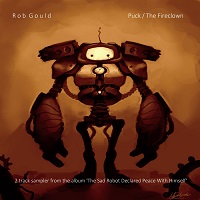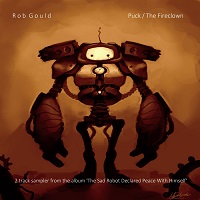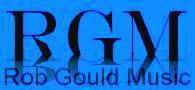 © Rob Gould Music. All Rights Reserved.