"The atmospheric, cinematic soundscapes of Rob Gould solo work provide the listener on one hand with moments of haunting beauty, serenity and light, but on the other, darkness, drama and unease. Occasionally likened to artists such as Tangerine Dream, Phillip Glass, Stockhausen and Mike Oldfield, Robs music is however too diverse to pigeon-hole."



About Rob Gould


Keyboard player and composer, Rob Gould, has written and recorded 6 solo albums. In 1993 he composed the soundtrack for the award-winning AV presentation 'Caves of Thunder' by Gavin Newman, which received a standing ovation when it was premiered at the Montgomery Theatre in Sheffield.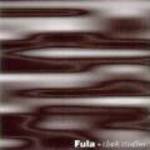 Rob formed Fula in 1994 when, having new compositions written on the keyboard, he needed other musicians to complete the sound. The band went on to record 3 albums which Rob wrote the bulk of the material for, and produced.
In 2003, Rob re-acquainted with Gavin Newman, wrote, recorded and produced the soundtrack to Gavin's award-winning Wookey Exposed dvd.
2005 was a big year in Robs career with the release of his 3rd solo album China, which again featured on another Gavin Newman cave related documentary Beneath the Wall.
A series of solo gigs, accompanied by The Rob Gould Band, were warmly received by audience and critics alike, but Rob wasn't finished there, joining Brazilian Celtic progressive rock band Ashtar in the summer, touring Europe with the band.
Ashtar toured Europe again for 6 weeks in July / August 2006 taking in 14 shows in 5 countries.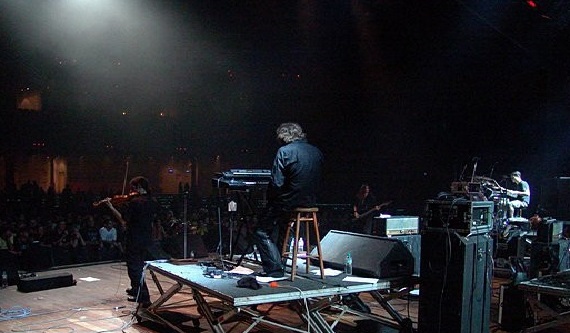 2006 also saw the release of Rob Gould's 4th solo recording Rendezvous With Rama, an experimental ambient piece
inspired by the Arthur C Clarke novel. The album was recorded in 2 half hour sittings composed as the tape rolled!
In 2007, most of Robs time was taken up by writing and recording his 5th solo cd entitled "Dome". A part live / part studio recording.
The live section was recorded in the impressive University of Derby Dome in Buxton, UK .
Rob left Ashtar in 2008, briefly reuniting with Fula for a short tour supporting Arilyn (Germany) and Ritual (Sweden), and then working on a fundraising album
with songs written by Odette Swan for the Classic Rock Society, featuring Fula members, Steve and John Hackett, Stu Nicholson of Galahad etc

2009 to 2012 was spent painstakingly piecing together tracks for the album, The Broken Road.

Three tracks have been recorded for the Fruits De Mer Records label in 2014 and 2015, all cover versions, Pink Floyd's 'A Saucerful of Secrets', The Beatles' 'Tomorrow Never Kows', and the David Bowie song 'Sense of Doubt'.
2 songs have been given keyboard parts for Eduardo Capella's new album 'Capella' released in 2015.
Rob has also recorded tracks for seminal art funk metal fusion band 'Some Strange Quarters' and a (funk bass) Trevor Pollitt project featuring the Memphis Horns.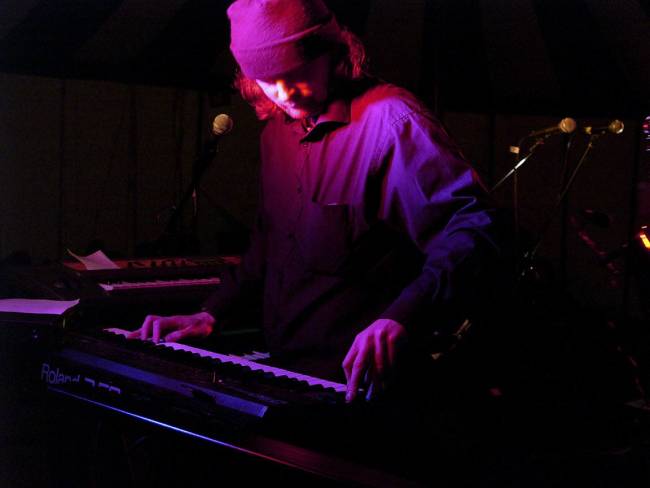 Time Lines

1982 - 1982 The Dragons - gigs 0, recordings 0, recorded sessions 2
1983 - 1985 Synthetic Brain - gigs 25, recorded sessions 5
1985 - 1986 The Fragrant Cellar Trio - gigs 0, recorded sessions 5
1985 - 1988 Masque - gigs 33, demo recorded songs 12
1987 - 1991 Dr. Volospion - gigs 0, demo recorded songs 6
1992 - 1993 16th Avenue - gigs 100+
1993 - 1994 Some Strange Quarters - gigs 2, demo recorded songs 4
1994 - 1994 The Amazing Kamikaze Freak Show - gigs 30+
1995 - 20?? Fula - gigs 50+, demo recordings 2, albums 3, recorded sessions 100+
2005 - 2008 Ashtar - gigs 25, eps 1,
2009 - 2009 Remedy Krewe - gigs 3, recorded sessions / demos 3
1989 - 20?? solo - gigs 20+ albums 7, collaborations various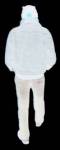 © Rob Gould. All Rights Reserved.